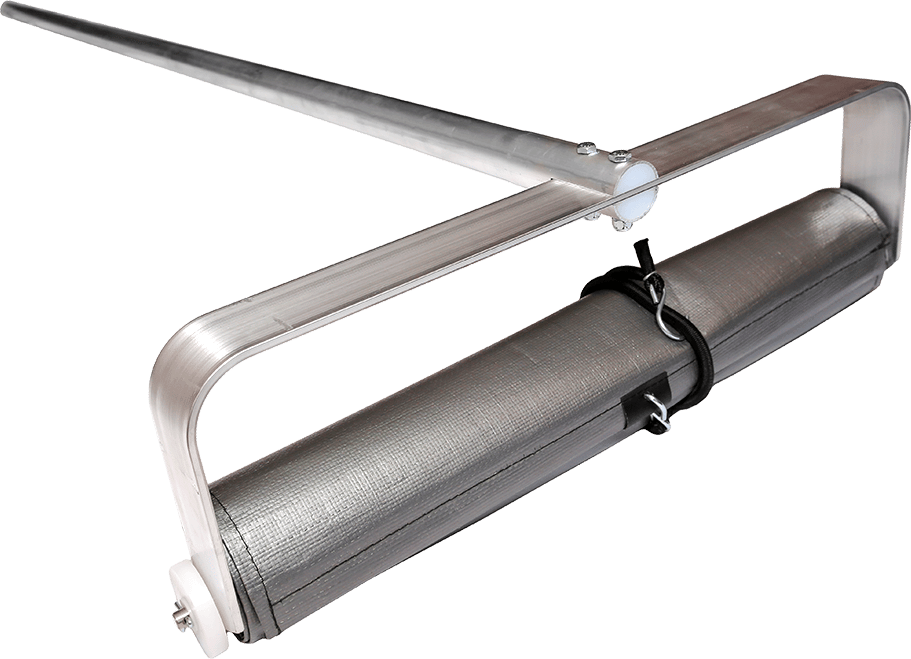 If there's one thing Minnesotans know
We live in it, we play in it, and sometimes, we have to work in it. That last one can be miserable -- especially as those inches of snow keep piling up on your roof. No one wants to trek up to the roof and shovel, and for good reason.
The Original MinnSNOWta Roof Razor Roof Rake was invented by a couple of Minnesotans in 1997 to deal with this exact problem. Len and Pat Kataskus of Ely Minnesota weren't impressed with the options available for roof snow removal -- so they created their own. The end result was an industrial-strength/commercial-quality snow remover that held up to even the heaviest Northern Minnesota blizzards and was more efficient.
Today, Roof Razor is a family-run business based out of Forest Lake, Minnesota. Roof Razor is supported by small Midwest businesses, including women-owned, that stretch from the Northwoods of Minnesota to the Buckeye State of Ohio. We are proud of what we do and proud to be American-made.
At Roof Razor we believe in producing quality, durable, and efficient tools that will last a lifetime.
Don't believe that the Roof Razor is the best tool for the job?
We went to the Olympics to prove it:
We just wanted to thank you for the excellent service and product that you supplied us with for the unique snow removal project that we were involved in at the 2002 Olympic and Paralympic Winter Games located in Salt Lake City, Utah. The Roof Razor® demonstrated quality and durability that were tested to its full extent.
As you know thanks to the Roof Razor® we were able to remove large amounts of snow off of all manner of roof types: Vinyl Tents, Slate Top Roofs, Flat Roofs, Metal Roofs and Single Membrane Roofs on Utility Trailers. The snow depth at some points was up to 36-inch drifts and the Roof Razor® cut and removed even the heaviest of snow with ease.
I have to admit that at first, we were a little skeptical that the Roof Razor® would work. It was so lightweight that we figured the extension polls (that we extended beyond your recommended point up to 7 extensions long) would bend and not be able to handle the weight. However, we were pleasantly surprised to see that even at great lengths the Roof Razor® outperformed any other product that was available.
We commend you on your excellent product and customer service. It was nice to finally see someone who cared about the customers and their situations and did whatever they could do to ensure the customer was taken care of. We recommend this product and look forward to a long relationship with you.
We've got you covered. Here's how it works:
1-Year Warranty

If a Roof Razor® is found to be defective within the warranty period, we will repair or replace it, refund you the purchase price, or apply a credit toward subsequent purchases at our discretion. To report a defect under warranty, please call us at (218) 365-6000.

30-Day Return Policy

All returns MUST be made within 30 days from the date of purchase. There is a $25 restocking fee that will be applied to ALL returns unless covered by our warranty. No freight charges will be refunded. Requests for a return must be authorized through us prior to returning merchandise. Products that have been used are not returnable. Please call us at (218) 365-6000 for an authorized return.
The MinnSNOWta™ Roof Razor® is warrantied against defects in material and workmanship under normal use to the original purchaser for a period of 12 months from the date of purchase. The warranty does NOT cover damage or wear caused by misuse, abrasion, corrosion, negligence, accident, faulty assembly, excessive force, use to remove ice, or modifying with it in a manner to impair its normal operation. Because the slide is subject to abrasion and wear in normal use, no warranty is given with respect to it.
The slide is NOT a warranty item. It is subject to damage from protrusions on the roof, such as vent pipes, sky lights, rain gutters, frozen ice chunks with sharp edges, and other miscellaneous protrusions. If it becomes torn or worn out, it is easily replaceable. There are two things you can do to prolong the leading edge of the slide. First, when it is dry and preferably new, cover the front edge with duct tape lengthwise, one or two layers. Second, buy a piece of clear plastic tubing ½" in diameter, cut it to the length of the inside frame, then slit the tube lengthwise and slip it over the axle and tarp leading edge. It will stay in place.
The duration of any implied warranty or condition, of merchantability, fitness for a particular purpose, or otherwise, on this product shall be limited to the duration of the express warranty set forth above. In no event shall we be liable for any loss, inconvenience or damage, whether direct, incidental, consequential or otherwise, resulting from breach of any express or implied warranty or condition, of merchantability, fitness for a particular purpose or otherwise with respect to this product, except as set forth herein. Some states or countries do not allow limitation on how long an implied warranty lasts and some do not allow exclusions or limitations of incidental or consequential damages, so the above limitations or exclusions may not apply to you. This warranty gives you specific legal rights, and you may also have other rights, which may vary, from location to location. This warranty will be interpreted pursuant to the laws of the United States and the State of Minnesota. The original English language version (meaning) of this warranty controls over all translations; we are not responsible for any errors in translation of this warranty and/or any product instructions. This warranty is not intended to confer any additional legal, jurisdictional or warranty rights to you other than those set forth herein or required by law. If any portion of this warranty is held to be invalid or unenforceable for any reason, such finding will not invalidate any other provision.
How to assemble the Roof Razor
Attach the first pole section to the head frame

Two 7/16 wrenches are required to secure slotted pole to the head frame. Assemble so that trailing edge of the slide is closest to the long end of the pole, and that the single hole is opposite the wheels of the head frame. NOTE: You may need to use a screwdriver to widen the slot slightly to attach the pole.

Connect 2nd Pole

Use any of the standard poles for this section. All standard poles are interchangeable with the exception of the bungee cord pole, which should always be the 3rd pole section.

Connect the bungee cord pole

One pole has a hole approximately 16 in. from the male end. This pole should always be the 3rd pole because that is where the bungee is hooked to keep the slide tight.

Connect any additional poles

All other poles are interchangeable and can be used in any position.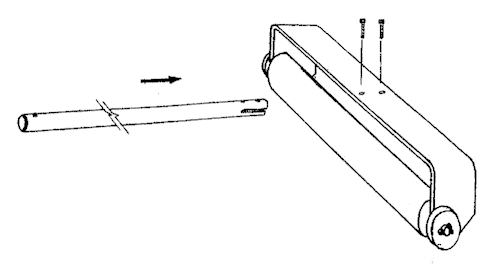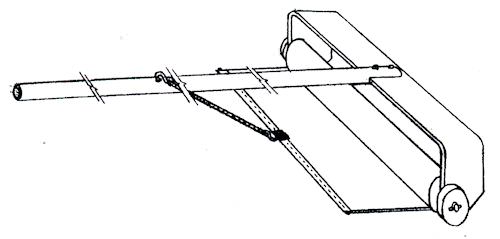 "Just wow! After years of using traditional roof rakes that only cleared about 6 to 8 inches up the roofline I was contemplating a wired roof melt system that would cost thousands. Finally got some snow today; about a foot in CT. 40 minutes later the roof was cleared up to 8 feet above gutters."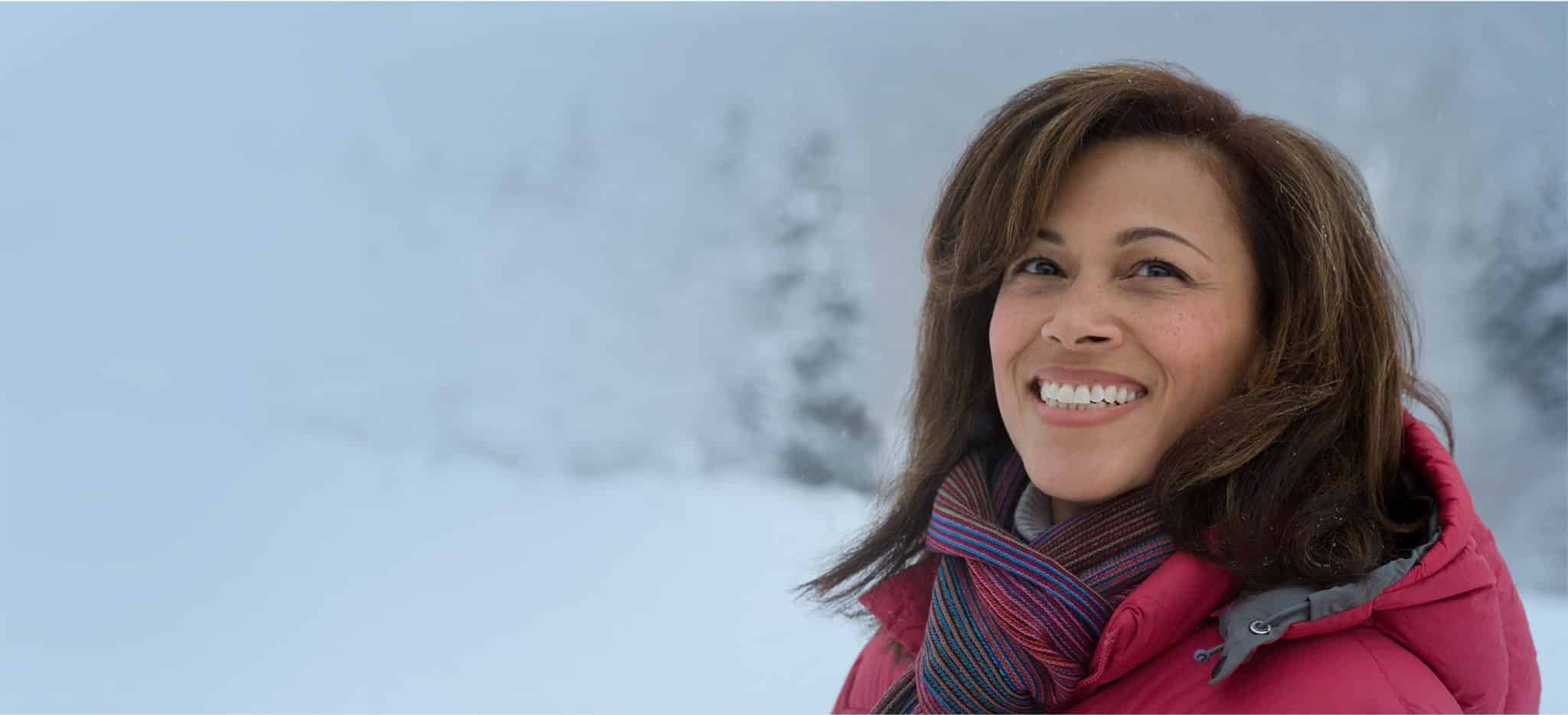 "Just wow! After years of using traditional roof rakes that only cleared about 6 to 8 inches up the roofline I was contemplating a wired roof melt system that would cost thousands. Finally got some snow today; about a foot in CT. 40 minutes later the roof was cleared up to 8 feet above gutters."
We're not new to this game. Need proof?
Check out our retro commercial: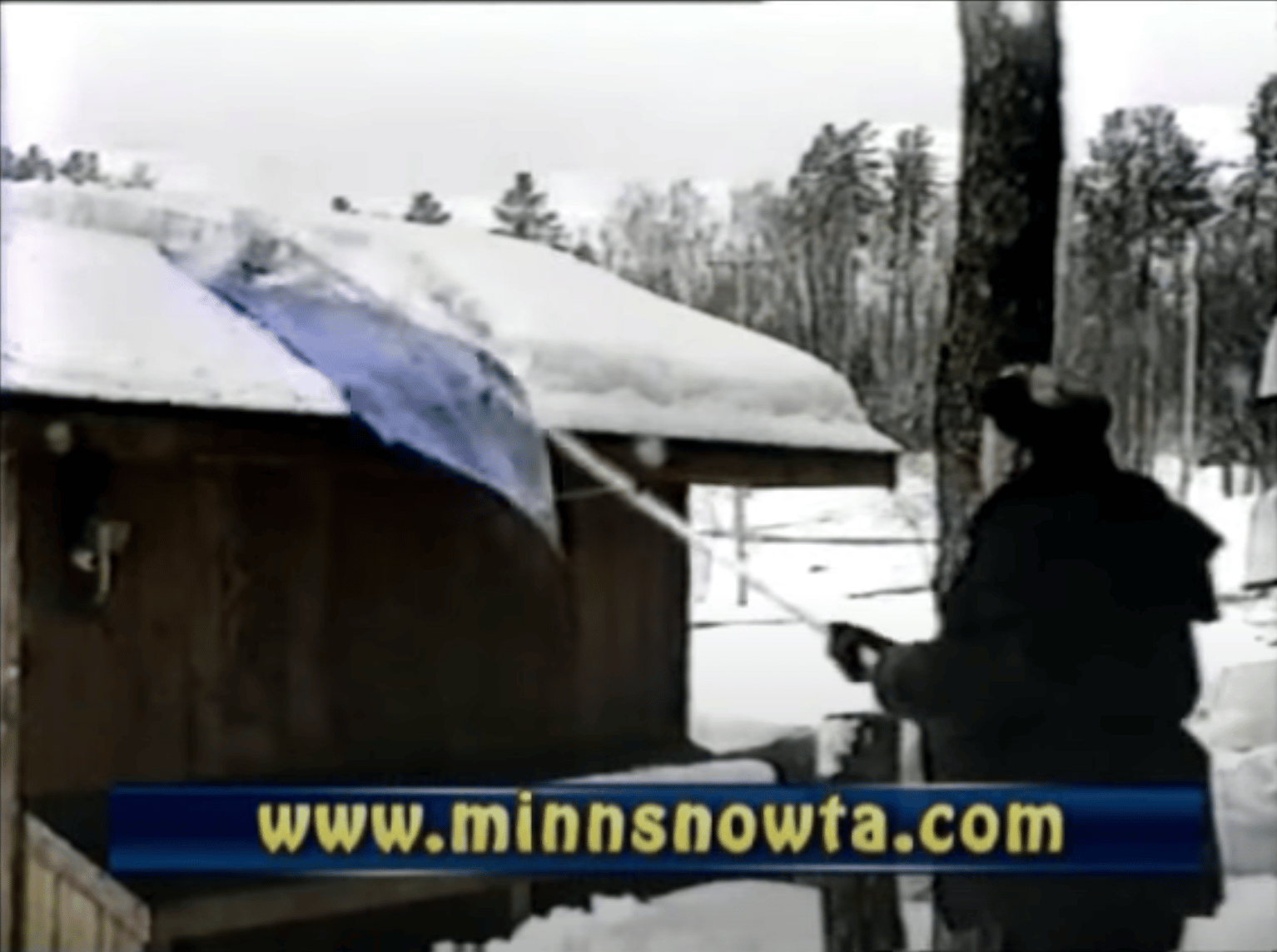 Yes. The Roof Razor® Roof Rake easily removes snow two- and three-feet deep. The Roof Razor® is the fastest option in the market and takes less work.  Light-weight with a 24" wide head that has dual-cutting action.  The Roof Razor® is the fastest way to remove snow, including deep snow.  We also have a Drift Cutter Kit option that will speed up the process further for deep snow.  But don't take our word for it. Read this testimonial.
When using the Roof Razor® Roof Rake, the distance from lowest edge of the roof to the ground must be no more than 16 to 24 feet.  The Roof Razor can easily handle 5-6 poles.  Some have extended beyond this.
Yes, by adding a Metal Roof Kit to your order.  It is critically important to use wheels and NOT skies or skids as used by other roof rakes.  The chance of scratching the paint on your metal roof is very high if wheels are not used. 
Yes, the wheels of the Roof Razor® easily roll over electrical tapes, leaving them fastened as they were. This is unlike others in the market that may skid across them and tear them out. 
Yes, it does.  To further improve shallow or low pitch roofs, we have also developed our Angle Kit.
Used properly, the slide should last for several years.
No, we are no longer producing the Titan Rake, but we do still support accessories and parts for it.
Yes, as you can see in the video here.